Enter the competition now for a chance to win a trip to New York for two worth £ 2,250!
The last chance to participate is the 31st March 2019.
HOW TO ENTER
Subscribe to the FREE www.NewYork.co.uk newsletter with your email address below.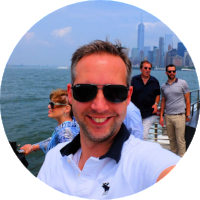 By subscribing, you will receive the New York Media Group B.V. newsletter.

The newsletter includes useful information and practical tips about New York,
You will receive a maximum of 3 newsletters per month.
After subscribing above, you will receive an email. Click on the confirmation link in the email to officially enter the competition.
By entering the competition, you agree to our terms and conditions.