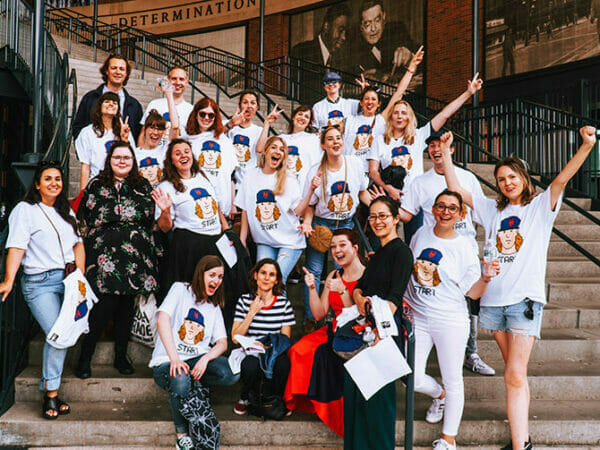 A group trip to New York requires proper organisation and planning. When you travel with a group, it's extra important to organise everything in advance, as well as possible. And I can help you with that!
I can give you my input regarding the best possible planning for your group trip. When you go to New York with a group of school children, your family or company, I always recommend that you book certain activities and make arrangements well in advance. Would you like to know what I can do for you regarding your group trip to New York?
Please send an e-mail to eric@newyork.co.uk and I'll be happy to assist you!
Group Trip to New York
Together we can organise your group trip to New York. You will be properly prepared before you leave.
I have direct contacts in New York, which allows me to arrange attractive prices for you, but more importantly: I can make sure that you are assisted by trusted parties when you are in New York.
What I can offer you:
Someone to answer all your questions about New York.
Usually I can respond to your email within 24 hours.
MetroCards that can be sent to you before leaving for New York.
This saves you time and is very convenient when you are travelling with a group. Especially since MetroCard machines in New York only allow you to buy two MetroCards with one credit card.
Help by picking the right discount pass for your group.
With a discount pass, you save money when visiting attractions, and you pay a one-time fixed price, so you don't have to pay extra for attractions in New York. Plus, you won't need separate tickets for attractions, saving you the hassle.
Tickets for Broadway shows and sports games.
This way, you can sit together and not pay too much compared to buying tickets in New York.
Advice on booking airport transfers.
Airport transfers are always hard to pick, especially when you are travelling with a group. Together we can see what the best option is for your group and budget.
Practical and useful support, such as my free Eric's New York App, newsletter and mini-magazine.
Additionally, I'll naturally provide you with advice on how you can best plan your trip. I can prepare a daily schedule and an evening program for you, fully adjusted to the group's wishes.
Please send an e-mail to eric@newyork.co.uk and I'll be happy to assist you!
Let me know in the e-mail:
The type and size of your group
The dates when you are going to New York
What I can help you with
Please note: Group trips can be a challenge. Besides having a good time, things can also go wrong. I'd like to help you plan your group trip. Together we can ensure that all pre-booked activities will be efficiently organised and run smoothly for your trip. However, NewYork.co.uk is not a travel agency and I'm not a local tour guide. For urgent problems with tickets organised by myself, you can always contact me. In case of any other problems, I can always assist you with searching for a solution.
Was this article helpful? Recommend it by giving me a rating: