One Times Square Viewing Deck in New York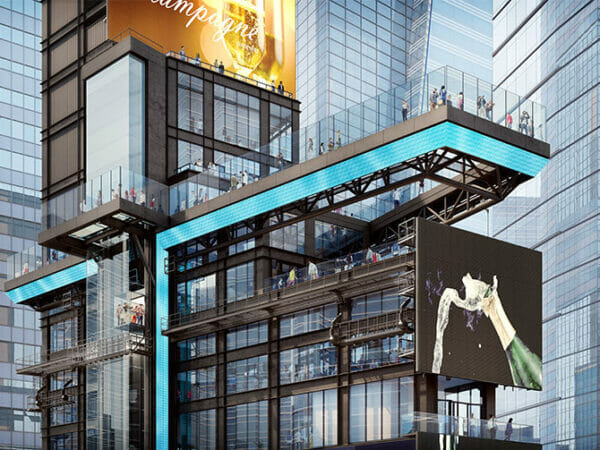 One Times Square viewing deck in New York offers views of one of the city's most famous spots. The Times Square viewing deck is home to the annual New Year's Eve Ball Drop. During your visit, you can see the world-famous ball up close and in the accompanying museum, you can learn more about this unique area through virtual and augmented reality.
The opening of One Times Square is planned for the summer of 2024.
One Times Square Viewing Deck in New York
From the observation deck you can look out over Times Square and the surrounding buildings. You can admire the famous ball, which is seen annually during the New Year's Eve Ball Drop. The viewing platform can be found on the 26th floor of the building and there is also a museum.
Museum at One Times Square
In addition to the Times Square viewing deck, a museum can be found in the building. In the museum, which consists of twelve floors, you can learn all about the history of the building, Times Square and the annual Ball Drop. With virtual reality and other digital elements, you will be taken into the world of Times Square.
As long as One Times Square is not open, you can visit RiseNY or other top observation decks in New York.
Where can I buy tickets for One Times Square?
Tickets for One Times Square are not available yet. Find out more here.
When does One Times Square open?
One Times Square is scheduled to open in the summer of 2024. Read more here.
Was this article helpful? Recommend it by giving me a rating: