The Strand Book Store in New York
The Strand Book Store in New York is the largest independent bookstore in the city. This New York bookshop has more than 2.5 million books in stock. The "over 18 miles of books" include new, used, and rare books – almost any title can be found at The Strand. In addition, they sell vinyl, apparel, and stationery. While you are looking for a gift for yourself, your home or your loved ones, you might run into a celebrity.
The Strand Bookstore in New York
The collection of this East Village bookstore covers a wide range of genres, so there's something for every taste. As The Strand Book Store sells a lot of books, it can be a challenge to find a particular book. The staff can look up a book for you in their computer database and tell you what section the book is located in. The Strand is a good place to buy a gift for friends and family. If you don't know what to get them, ask the staff or get an E-Gift Card that never expires.
Eric's Tip:
You can combine your visit to this bookstore in New York with exploring the
East Village
. This is a great area to go shopping, as there are many little shops. Every Monday, Wednesday, and weekend you can go to the Union Square Greenmarket.
Origin of The Strand NYC
The Strand Book Store is one of the oldest independent bookstores in NYC. The store opened in 1927 as a second-hand bookshop and a place where book lovers could gather. In the fifties, the store moved to its current location and also started selling new and rare books.
Practical Information
You can take subway lines 4, 5, 6, L, N, Q, R, or W to Union Square station and walk within 5 minutes to the bookshop. In addition to the main location in the East Village, you can also find The Strand on Columbus Avenue on the Upper East Side.
Opening Hours: Every day from 10:00 to 20:00
Location: 828 Broadway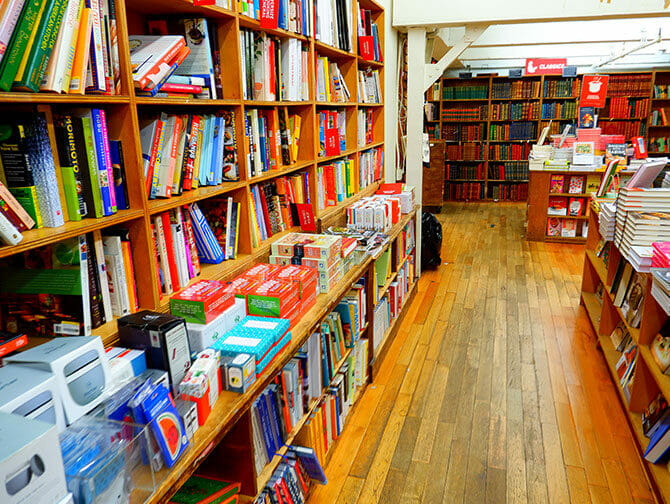 Was this article helpful? Recommend it by giving me a rating: