Iceland Stopover on your way to New York
A stopover in Iceland on your way to or from New York might not be the first thing to cross your mind. However, it's an extraordinary experience to go for peace and quiet in enchanting Iceland. Especially before or after New York's hustle and bustle and before getting back to your daily routine.
Why book an Iceland stopover?
Glaciers and geysers, mineral baths, vast empty plains and friendly people: it's all waiting for you. Why would you add a few days to your trip to visit Iceland when travelling to New York? The answer is: why not? It's very easy. A ticket with a stopover won't cost you more than a regular ticket to New York, book on time though. If you have a UK passport, you don't need a visa. In my opinion, a stopover of two to three days is the perfect amount of time.
Accommodation in Reykjavik
For accommodation in Reykjavik, I recommend the low-key design hotel Reykjavik Lights. A sleek, bright and modern hotel, with that authentic Nordic feeling to it, further intensified by the art on the walls and the beautiful views from most of the rooms. Another tip is the Kex Hostel. Don't be alarmed by the word 'hostel', it has much more in common with a hotel than a youth hostel. It's centrally located, it offers fine dinners and you can book a private room. Furthermore, it's stylishly decorated. The vintage atmosphere with its common room's stone walls will remind you of New York.
Iceland's Wild Nature
For many people, a stopover in Iceland will be the only time they'll ever stay in this country. Are you there for a short while? I really recommend seeing two sights: the famous Blue Lagoon and the Golden Circle. This tour takes you to Golden Circle, Kerid Volcanic Crater and the Blue Lagoon on an 11 hour day trip. The final stop on the tour is at the Blue Lagoon. You can pay an extra fee separately and then can soak and relax in the hot waters of the Blue Lagoon before returning to your hotel.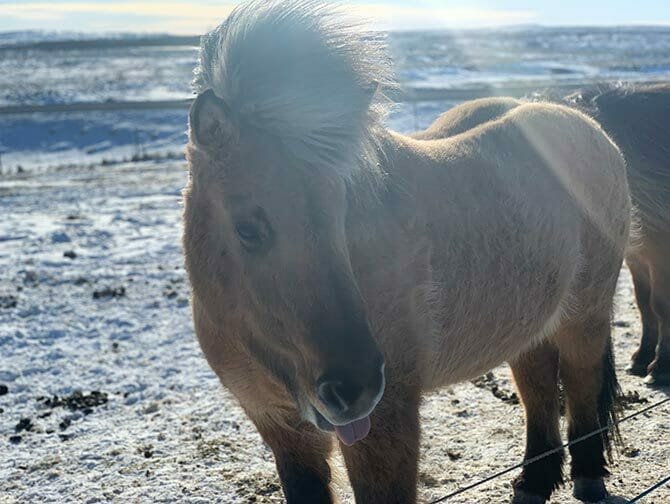 Golden Circle
Another recommendation is the Golden Circle Classic Day Trip from Reykjavik. On this tour, you'll see the Iceland of travel guide tales: a pristine place on earth, with erupting geysers, ancient volcanoes and cascading waterfalls. Do you have some more time in Iceland? Then book a Whale-Watching Tour from Reykjavik. On the tour, you'll sail alongside whales and dolphins for three and a half hours or two and a half hours by a speedboat. To keep warm, they'll provide you with a nice and comfy overall. The chances of meeting a whale is a whopping 90%. If you don't have any luck, you can go on another tour later for free.
Seeing the Northern Lights
Are Northern lights on top of your bucket list? This is your chance! In Iceland, you have a good opportunity to see this exceptional natural phenomenon. It's best to visit in winter, but remember it can be very cold. Don't forget to pack your thermal underwear! Want to increase your chances? Join the Small-Group Northern Lights Tour from Reykjavik by Super Jeep. Your guide knows exactly where to best see the lights. Didn't see any lights? Join another tour later for free.
What to Eat and Drink in Iceland
Iceland is the place to eat whale and lots of delicious, fresh fish. The lamb dishes are equally delicious and they know how to make hot dogs. Wash it all down with a good 'ole pint. Icelanders love beer. They couldn't get enough of it in the Viking era, but from 1915 onward the golden goodness was forbidden. When the ban was finally revoked in 1989 (!), they decided to create a special 'beer day'. Be prepared if you're visiting the country on March 1st.
Prices on the Island
Iceland is known for being expensive. In my opinion, it wasn't too bad though. Dinner prices are quite reasonable at least, especially since you don't have to tip: it's already included in the bill. When you go shopping, you will spend a little more than you're used to, but compared to New York, Reykjavik is not quite a shopping heaven.
Was this article helpful? Recommend it by giving me a rating: