Abercrombie & Fitch Store in New York
Abercrombie and Fitch (or A&F) has one store in New York: a flagship store located in Manhattan. A&F is known for their casual wear with big logos. In the Abercrombie shops the music used to be playing so loud that you were not able to hear the sound of your own voice, but these days they've turned down the volume. And also the bikini clad women or bare-chested men that would greet you at the door are no longer there.
Canadian Brand in New York
This Canadian brand is more popular with the younger crowd. Abercrombie and Fitch also have a second clothing line called Hollister. You can find this store on 34th Street, great to combine with a visit to Macy's in New York.
Location: 668 Fifth Avenue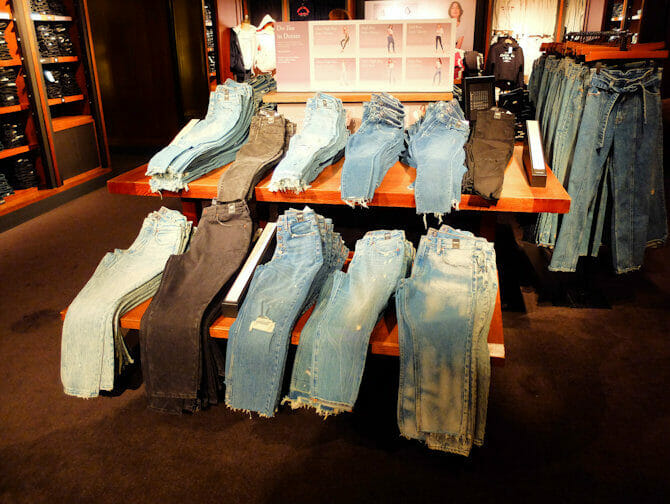 Was this article helpful? Recommend it by giving me a rating: